Hefeweizens? Schnitzels? Bratwursts? Strudels? Live Music? Who doesn't love a good Oktoberfest. Here is our Oktoberfest guide for the tri-state area. Prost!
Connecticut
When: September 27, 2018 from 6pm-8pm
Where: Bruce Museum, 1 Museum Drive, Greenwich, CT
The Bruce Museum in Greenwich will host its first-ever Oktoberfest celebration. Featuring German beer from Paulaner USA, Oktoberfest at the Bruce Museum will also include a light menu of classic German fare from Harlan Haus and a German band performing traditional Oktoberfest music. Tickets to Oktoberfest at the Bruce Museum are $30 for members and $40 for non-members and may be reserved in advance at brucemuseum.org; click "Reservations."
When: September 21 at 5pm to September 23 at 10pm
Where: 290 Harbor Drive, Stamford, CT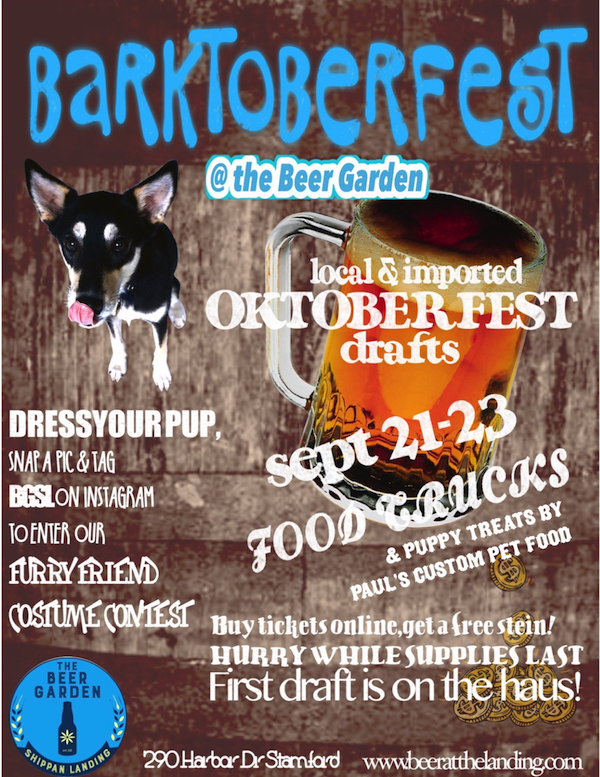 You and your pup are invited to Barktoberfest! Enjoy Food trucks, local and imported Oktoberfest drafts and Puppy treats. Tickets are $10. Buy tickets online, get a free stein (while supplies last)!
When: October 13 at 7pm
Where: Trackside Teen Center of Wilton at 15 Station Road, Wilton, CT
Come to the 3rd Annual Oktoberfest fundraiser at Trackside Teen Center of Wilton! All proceeds will go to support Wilton's teens. Trackside's Oktoberfest celebration includes delicious German food and traditional Oktoberfest beverages. Enjoy a live German band and live music by Captain Obvious and Special Guests! All guests will receive free gifts and have a chance to win raffle prizes. There will also be a silent auction. This is a 21 and over event. Tickets are $55.
New Jersey
When: September 21 from 6-10pm and September 22 from noon-10pm. Kids Village on September 22 from 11am-5pm.
Where: Oktoberfest Plaza at Hudson Street between 4th and 5th street, Hoboken, NJ. Kids Village located at Stevens Park.
The whole family is invited to St. Peter and St. Paul Parish Oktoberfest. Enjoy German brews, festival foods, games, live music. Bring the kids to the Kids Village at Stevens Park for bouncy castles, face painting and lots of fun.
When: September 22 from noon-8pm. FamilyFest from noon-4pm.
Where: Lackawanna Plaza, Montclair, NJ and FamilyFest will take place at Crane Park located at Glenridge and Greenwood Avenues.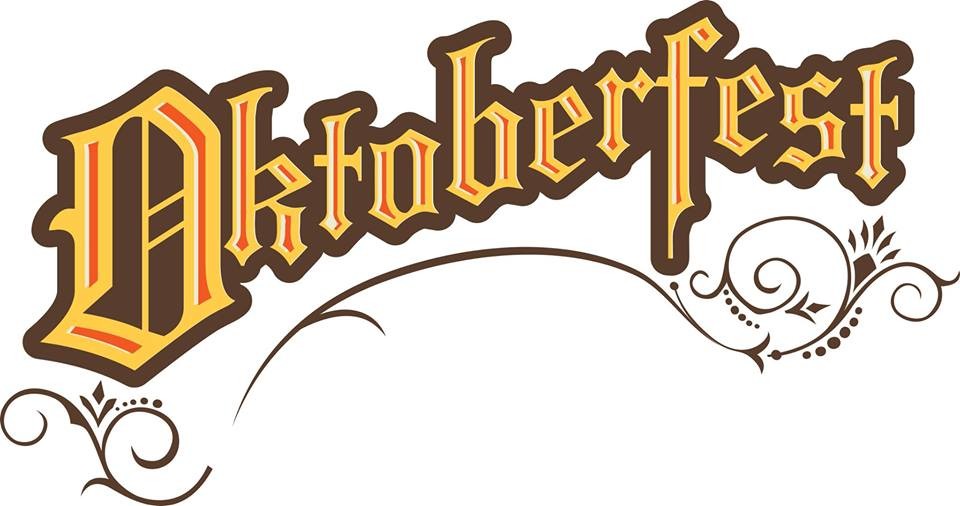 Presented by the Pig & Prince Restaurant and Montclair Center BID, the adult-focused event will feature more than a dozen local and traditional Oktoberfest style craft beers, gourmet food vendors and live music all day long on the Montclair Center Stage. Admission to this popular event is free and open to all. FamilyFest will also be taking place in Montclair Center on Saturday, Sept. 22, in nearby Crane Park, located at Glenridge and Greenwood Avenues. The free family-friendly event will take place from 12-4pm and includes Montclair Center merchants, a scavenger hunt, face painting, games, and craft vendors. In case of inclement weather, both events will be held on Sunday, Sept. 23. The Oktoberfest is presented by the Pig & Prince and the Montclair Center BID to activate and highlight the downtown section of Montclair by bringing foot traffic to the area, bolstering inter-business relationships and partnerships, and strengthening Montclair's renowned artisan-based economy.
When: September 29 from 4pm-10pm (rain or shine)
Where: American Legion Hall, 399 Broad Avenue, Leonia, NJ
Come to the 19th Annual Leonia Oktoberfest presented by The Rotary Club of the Palisades. Enjoy German food, beer, live music and kids activities. Tickets are $5 for adults and kids are free. Proceeds from the event will benefit Weekend Snack Pack program at local schools.
When: October 12 from 7pm-11pm
Where: McBride Field at 813 Franklin Lake Road, Franklin Lakes, NJ
The 15th Annual Oktoberfest hosted by the The Market Basket and the Chernalis Family will be held on Friday, October 12, 2018, under "the big tent" at McBride Field on Franklin Lake Road, Franklin Lakes, NJ, beginning at 7:00pm. Over 500 guests are expected to attend this fun night of German food and beverages and entertainment! This year's honorees will include Atlantic Stewardship Bank with the Patricia McLaughlin Spirit of Oasis Award for their long-time and generous support of Oasis. Proceeds from this event will support the important work of Oasis – A Haven for Women and Children where education, job readiness/placement, youth development and basic needs for women and children living in poverty in Paterson, NJ are addressed. All services are offered in one location at 59 Mill Street. Tickets can be purchased online.
New York
When: September 22 to October 14 on the weekends. Saturdays 11am-6:15pm and Sundays 11am-5:15pm.
Where: Hunter Mountain at 64 Klein Avenue, Hunter, NY
Our FREE Oktoberfest, which runs 4 weekends long through September and October, features authentic German and German-American entertainment in the beauty of the great northern Catskills in autumn. Experience live entertainment and great food surrounded by lush fall foliage. Our modern celebration of the harvest features numerous vendors, free crafts for the kids, and much more. Plus, each weekend also features specialty events. The first weekend of Oktoberfest will feature Ciders in the Catskills tasting event showcasing some of the best cideries in NYS. The second weekend of Oktoberfest will feature off-roading, offering another opportunity for those with off-road vehicles to experience the fun and excitement of off-roading at Hunter Mountain while enjoying the Colors in the Catskills. The third weekend of Oktoberfest, features the Das Laufwerk Eurocar Rally. All European model car owners are welcome to bring their vehicles to showcase in exclusive fashion for the crowds. The fourth and final weekend of Oktoberfest features a showcasing of local wineries to compliment the festivities, offering samples of their finest locally-crafted wines. Free admission. VIP packages available.
When: September 29
Where: 145 Rockland Road, Roscoe, NY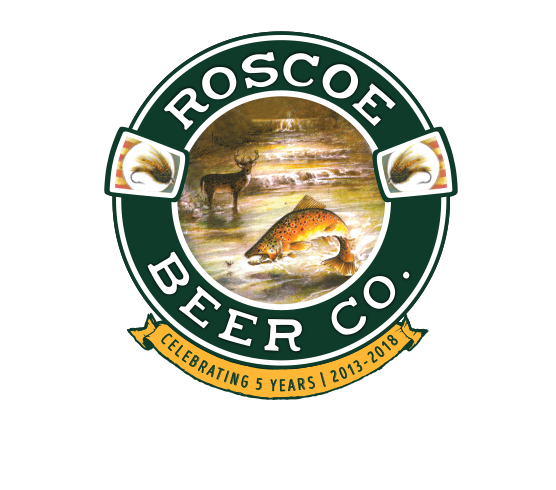 You do not want to miss the brewery's largest festival of the year, the fourth annual Oktoberfest on Saturday, Sept. 29th, 2018. With plenty of traditional food and craft beer to choose from, the Roscoe Beer Co will feature its very own Oktoberfest beer, as well as some other autumn favorites like our Autumn Spice and a few other highly anticipated brews. This a true family day of fun with an area for children to paint their very own pumpkins, enjoy the carriage hay rides, wind through the challenging hay maze, pick a pumpkin to take home and listen to live music. Come hungry because sticking to a true Oktoberfest there will be authentic German dishes that will sell out fast! Roscoe Cares will join us to sell hot cider and doughnuts raising funds for local families in need. Oktoberfest is a fun way to enjoy the great outdoors and take in the amazing Catskill fall foliage before the winter takes a hold of us.
When: September 22 to October 28. Every Saturday and Sunday from 12pm-6pm.
Where: Anthony Wayne Recreation Area located off Exit 17 off the Palisades Parkway
The tradition continues! Oktoberfest 2018 will be hosted at Anthony Wayne Recreation Area, just a stone's throw from Bear Mountain State Park – located at Exit 17 off the Palisades Parkway. Enjoy live music (bands play 12:30pm-5:30pm), German food and German beer. Parking fee is $10 per car.
We hope you like this guide as much as we enjoyed putting it together. We plan to publish monthly Food Event Guides. Don't miss out, follow us on Facebook, Instagram or sign up to receive our monthly newsletter.
*All information were accurate when we were putting this guide together, however, please check with the event organizer to verify that nothing has changed.