Holiday parties are just around the corner. Have you started shopping yet? Don't let the string of 35 messages in your NYE group chat stress you out; stress lines don't go with velvet or sequins. Whether you're looking forward to your annual office party, planning a holiday potluck for friends, or making a trip home for the holidays, you might already be thinking about what to wear. We're here to give you a little push in the right direction no matter what events are coming up in the next few weeks. Let's start shopping! Here are Holiday Party Looks we love.
The Silky Dress
Whether you're on your way to a Christmas dinner or the New Year's Eve Ball Drop, anything in silk instantly adds a dose of sophistication. Just remember that silk and satin aren't particularly warm fabrics, so grabbing that extra layer before leaving the house will not only complete the look, but will keep you cozy. Create a more casual look for your silky slip dress by layering a chunky sweater over top and throwing on a sleek pair of sneakers or boots. Going out? Femme it up with a fur bolero for elegant events, or a studded leather jacket for Girls Night Out. Add your favorite jewelry to compliment the luxe silky material, like a chandelier statement earring or an edgy ear cuff.
Ruched Slip Dress by Topshop
Silk Blend Dress by CAMI NYC
Satin Dress by Zara
The Velvet Blazer
This winter fabric screams holiday party! Pair it back with jeans and booties for a casual get together, or glam it up with a satin cami, pencil skirt, and embellished hair accessories for your office party! Slingback heels are a sophisticated alternative to platform stilettos, and play off of the Executive vibe that your new blazer emanates. Go all out for your more formal events by committing to the velvet suit, tuxedo, or tuxedo dress. Many of your favorite stores are carrying these luxe options this season, so take your pick of color and price!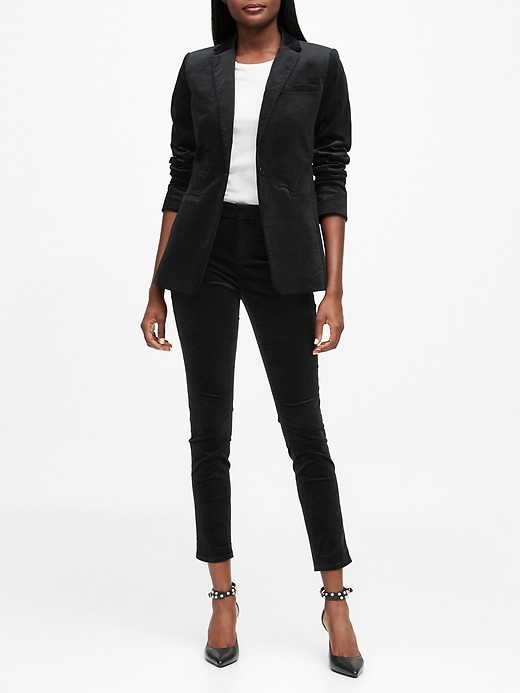 Long and Lean-Fit Velvet Blazer by Banana Republic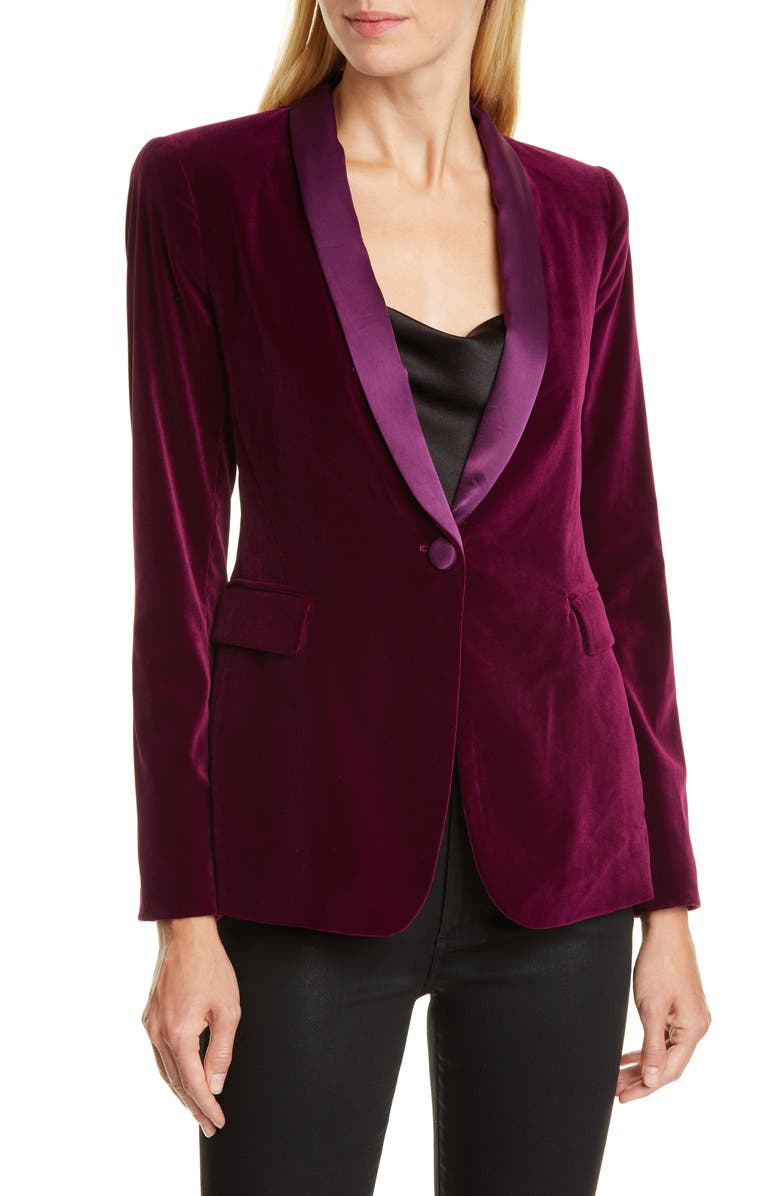 Velvet Shawl Collar Jacket by Alice + Olivia
Classic Blazer by Frame
Giselle Mini Dress by House of CB
The Surprising Color Palette
Color can be the easiest tool to use if you want to make a fashion statement. We all have our tried and true favorite color combos like burgundy and camel, emerald and black, navy and cream…and the list goes on. This season, unexpected palettes trended on the runway – and it's catching on for the everyday shopper. Try classic separates in unlikely pairings for a head turning look. The simple silhouettes let the unexpected color pairings speak for themselves. Too daunting to pair your own colors? (It can be hard to wrap your head around teal and orange or purple and green.) Find a color blocked dress or sweater that does the work for you! Accessorize with nude shoes and a minimal bag, so as not to distract from your artist's painter palette.
Colour Block Midi Dress by Tomcsanyi
Pleated Pants by Zara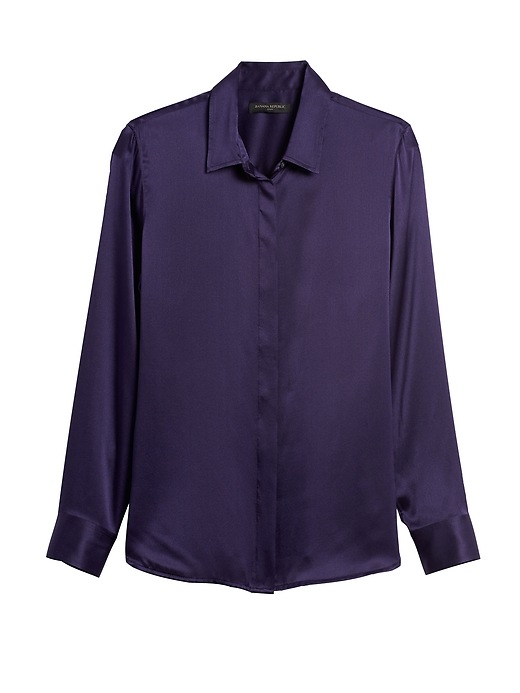 Washable Silk Shirt by Banana Republic
Silk-Satin Midi Skirt by Anine Bing
Balloon Sleeve Sweater by TIBI
The Neon Animal Print
Neon and animal print? It's a lot to digest, but sure does make a statement! Channel your inner animal when dressing for your next party by opting for something a little less traditional. Everyone has that staple leopard midi skirt, but you can stand out with a brightly colored jungle-inspired pattern. Tiger, zebra, leopard, cheetah, and snake all read a little more "party" with a heavy dose of color. Think this trend may be a little out of your comfort zone? Think again – with options like boat neck dresses, heeled booties, wrap silhouettes and faux fur, you can incorporate this statement into your favorite, everyday pieces. If you're not ready to commit to head-to-toe lime zebra, try sprinkling it into your party wardrobe with a shoe or a bag.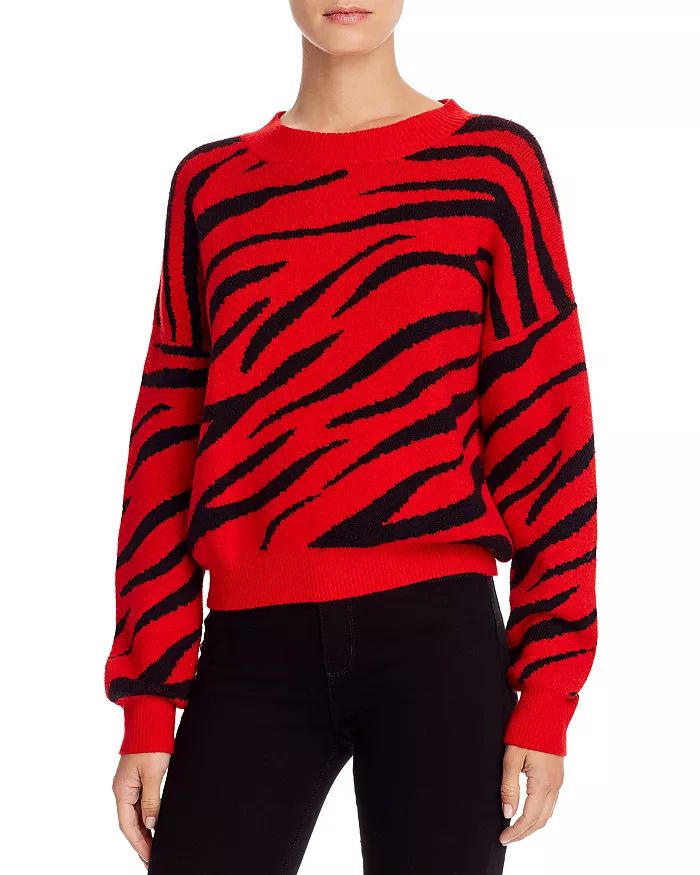 Red Zebra Knit Sweater by Bardot
Leopard Faux Fur Coat by APPARIS
Tiger Print Wrap Dress by Ganni
Pointed Heeled Boots by ASOS
The Regal Classic
If a bright yellow snake bootie isn't in your wheelhouse, embrace a more classic look with a jewel-toned midi dress. Timeless and effortless, this staple will carry you from office party to family gathering to NYE and back again. Choose from your favorite holiday materials, like velvet, silk, satin, lace, or sequins. For a reserved look, opt for a neutral heel and elegant hair accessories. If you're feeling a little more festive, accessorize with luxe jewelry, a statement shoe, and an embellished bag to bring the house down! The options here are endless.
Sparkly Strap Slip Dress by Zara
Halter Neck Midi Dress by UNDRESS
Satin and Lace Midi Dress by Jonathan Simkhai
The Sweater Dress
If you prefer to celebrate in comfort and coziness, the sweater dress is a must-have for you. Choose a fun and patterned mini dress for daytime festivities, or a slinky midi dress for evening attire. Accentuate your waist with a fun belt, like crocodile or snake, and elongate the leg with a heel that's comfortable for you. Slouchy or over-the-knee boots are sweater dresses' best friends, and will work with nearly anything in your winter wardrobe. Complete your look with a velvet headband or embellished barrette, and you're ready for fireside family time.
Fair Isle Sweater Dress by Madewell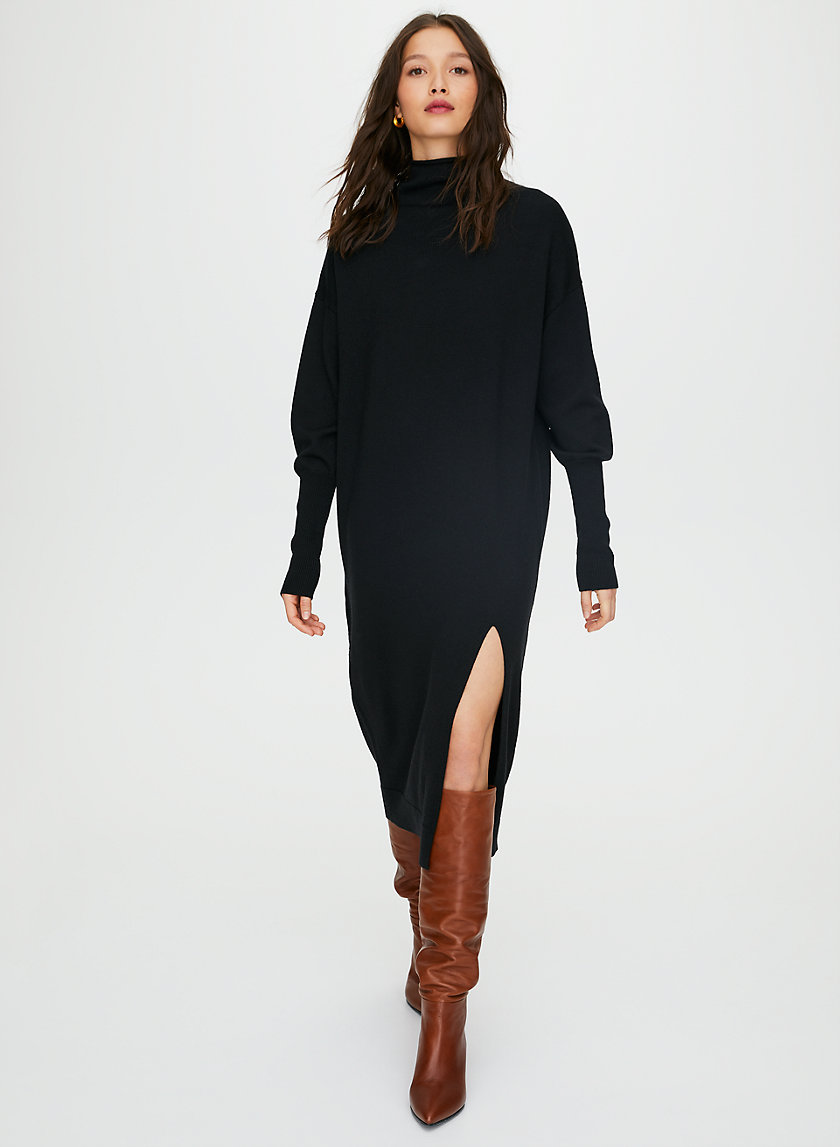 Cyprie Dress by Wilfred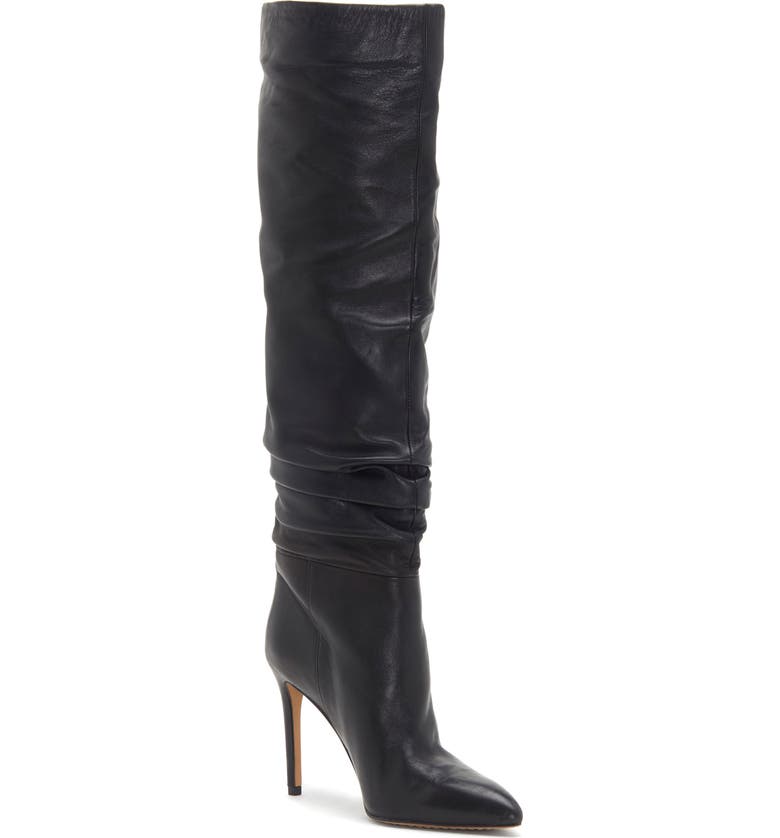 Kashiana Boot by Vince Camuto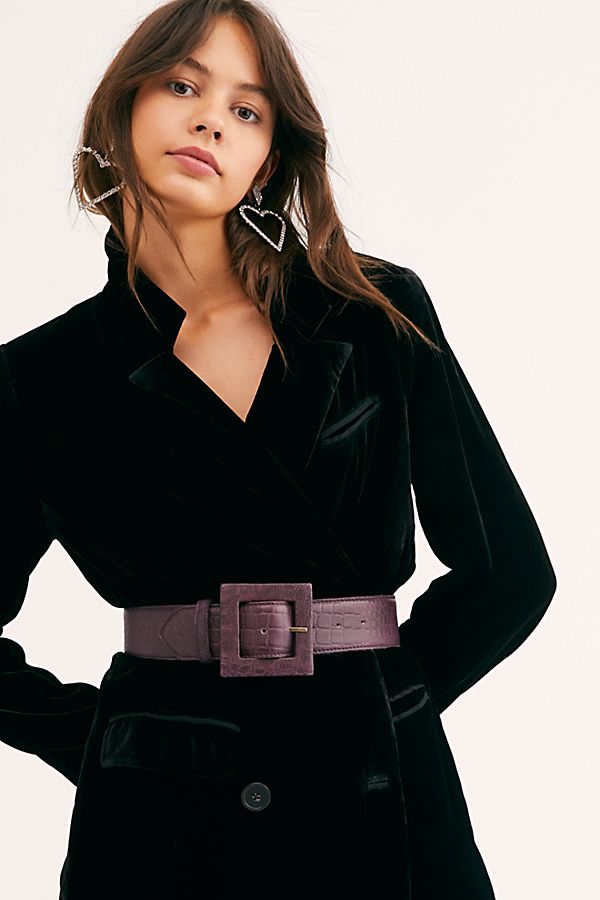 Copenhagen Croc Waist Belt by Free People
The Shimmering Ensemble
If you're looking to go all out, there's no better time than celebrating the new year. Sparkle from head to toe with an element of sequins, glitter, or sheen in every piece you wear. A wide-leg satin trouser or jumpsuit is a fun alternative to your standard party dress. Pair it with a heel that makes your legs look a mile long, and don't forget a shimmering pedicure if you're going open-toe. Make sure your accessories shine as well by carrying a shimmering clutch and wearing earrings that glint with the lights of the party.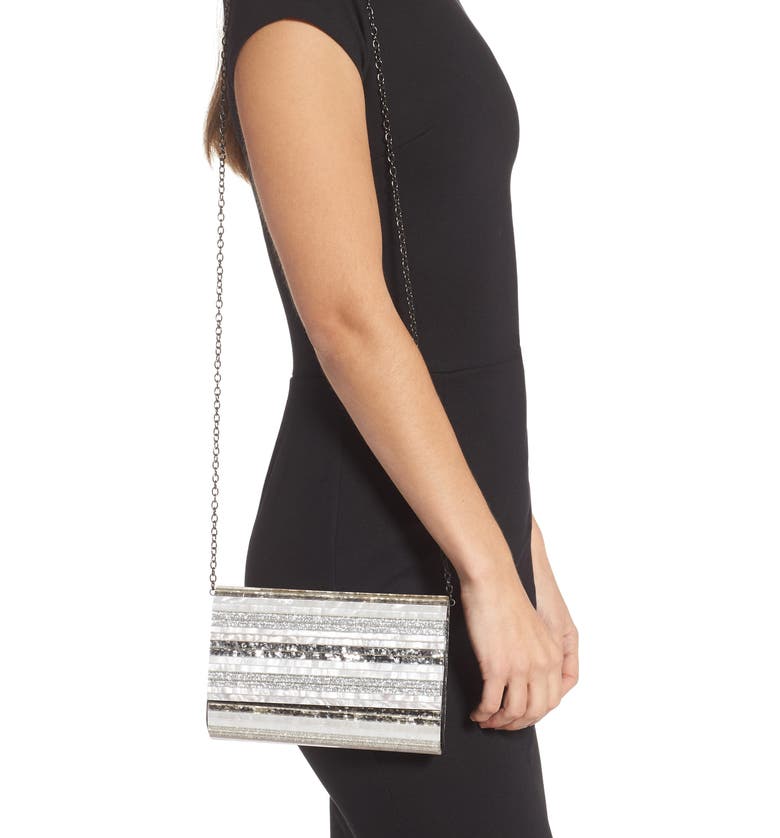 Party Clutch by Kurt Geiger London
Ivory Arabella Earrings by Deepa Gurnani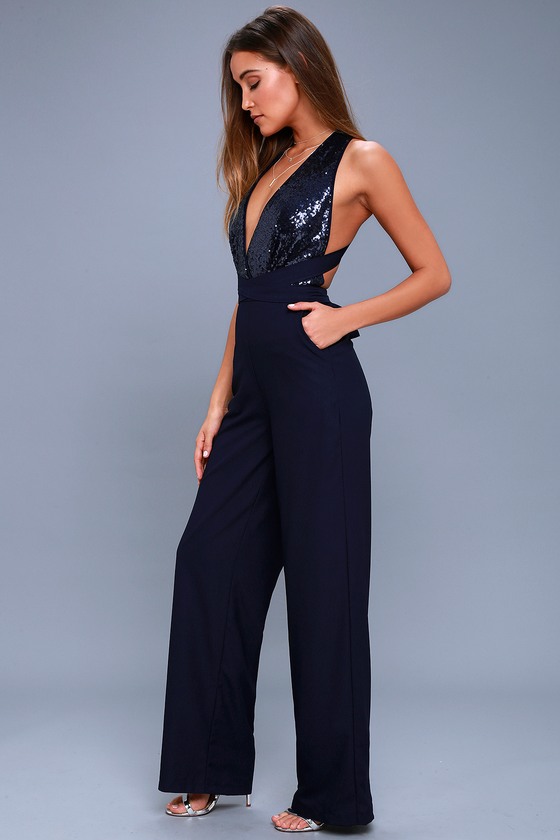 Sequin Jumpsuit by Lulu's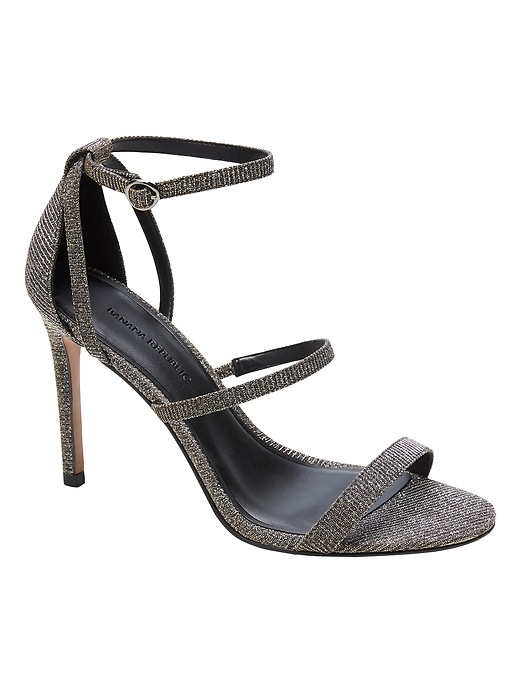 Bare High Heel Sandal by Banana Republic
About Tina Broccole
Tina Broccole is a NY Fashion Stylist, Influencer, and Radio Talk Show Host of "Fashion Friday with Tina." She has been involved in the fashion industry for over 2 decades, first as stylist for a major retailer, then as an entrepreneur of her own styling business, Style by Tina, while adding radio show personality and fashion commentator to her resume. Catch her weekly radio show and podcast every Friday at 9:30am on 1490-WGCH radio. Website: Style by Tina Blog: Wardrobe Envy Instagram: @wardrobe_envy
About Suburbs 101
Suburbs 101 is an online lifestyle guide for the New York Suburbs of Westchester County, Long Island, Fairfield County and Northern New Jersey. Get the inside scoop on what it's really like to live in the New York suburbs through our interviews with local suburbanites and features on Food, Fashion, Home, Travel, and Local Events. Be sure to Follow Us on Instagram, Like Us on Facebook and subscribe to our Monthly Newsletter.
You may also be interested in:
Westchester Restaurants Open For Thanksgiving
Chef David DiBari: Westchester's Most Sought After Chef
Chef Peter Kelly's Favorite Restaurants in Westchester
Top Shoe Storage and Organization Tips
How to Organize Your Linen Closet
5 Shortcuts to an Organized Home – without losing your mind and spending all day doing it
Ultimate Weekend Getaways from New York's Tri-State area
Follow us on Instagram, Facebook and subscribe to our Monthly Newsletter.