Tina Broccole, NY Fashion Stylist, Influencer, and Radio Talk Show Host of "Fashion Friday with Tina" gives us some tips on what to wear to Holiday Parties.  
With snow on the radar and twinkling lights in the windows, you may already have a few holiday parties on your calendar. When shopping this holiday season, don't settle for safe or boring. You can wear a cable knit sweater any day of the week, so use this opportunity to sparkle, to dazzle, to shine – and break out those sequins!
Cocktail Party
Dim the lights and pop the champagne, because cocktail parties are already in full swing. Whether it's after-work drinks or the holiday party of the season, arguably the best part about these events is the excuse to dress up. While it's not quite as formal as a black tie event, it still calls for a little extra effort (i.e. no plain black wrap dress this time around.) Stand out at your next holiday party by wearing contrasting textures – like a sheer blouse with a velvet skirt, or a fringed dress with a leather jacket. Finish everything off with a holiday-ready manicure and your favorite party clutch.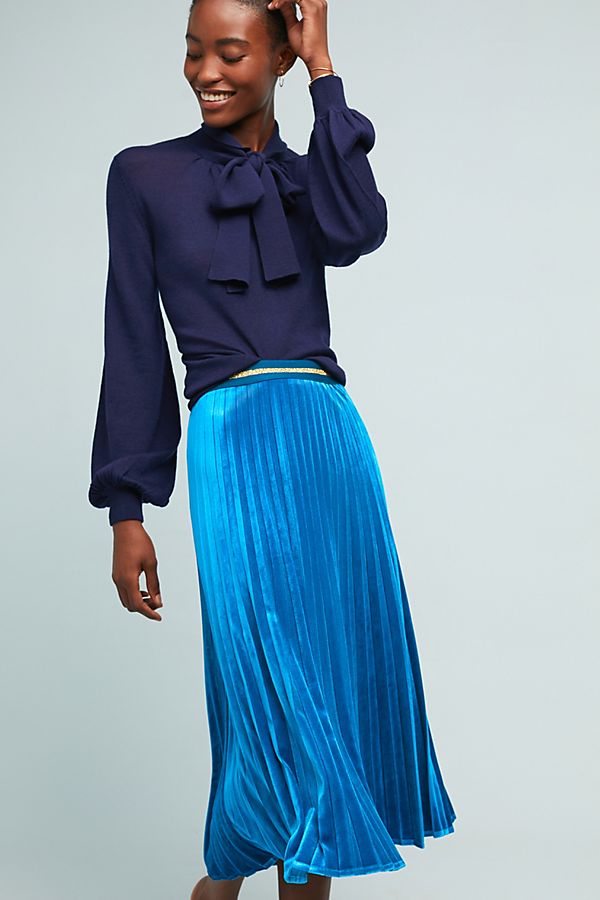 Cozy Casual Gathering
Whether it's with friends or with family, chances are you're invited to at least one White Elephant party or potluck before the end of the year. It's a casual setting, so your new velvet skirt may be over-doing it. Aim for the perfect balance of cozy and festive by prioritizing comfort, sprinkling in a few holiday-ready accessories and details. An elevated legging – like suede, or liquid leather – is a great start. A bit dressier than jeans (and a heck of a lot comfier), it allows you to go completely casual on top. Throw on your favorite cozy sweater/scarf combo for an outfit that looks like you tried, but really didn't. Pair with a metallic heel or embellished crossbody, and you're party-ready.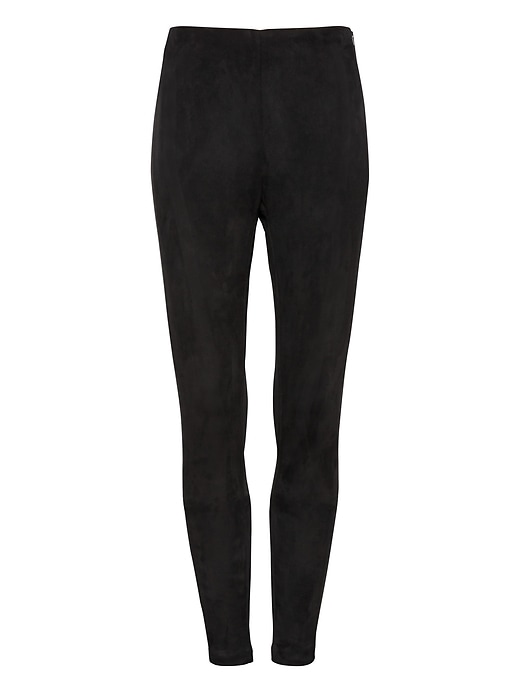 Office Holiday Party
It may be tempting to go all out for this occasion, but don't make the rookie mistake of over styling yourself. Keep it simple for these kinds of events, elevating your everyday look with only a few small touches. Instead of your regular button down, opt for a chiffon blouse or bell sleeve number. Pair with a wide leg trouser or metallic midi skirt, depending on how liberal your office dress code is. And remember that you have to work all day in this outfit, so limit jewelry to one or two spectacular pieces. Less is more in this scenario. You don't want to be that girl clacking away at the keyboard with your 3 cocktail rings and bangle set. Finish your look with a red lip, and you'll be best dressed in the office.
Family Dinner
Depending on where you live and how demanding your job is, family dinners can be few and far in between. The holiday season is the best excuse to take a break, and settle in with your family for everyone's favorite meal – especially if you don't get to see your parents and siblings on a regular basis. Chances are Mom pulled out all the stops with her cloth napkins and fancy China, or Dad is taking everyone out to the city's best steakhouse. Either way, you're not wearing leggings for such a special occasion. An elegant (and comfortable) outfit formula for evenings like this is a flattering wrap dress and boot combo. Go classic with a jersey wrap and over-the-knee boots, or modern with a shimmering number and slouchy calf-boots. Add an embellished hair clip or simple pendant necklace, and you're family-ready!
Girls' Night Out
All rules are off for GNO! Want to feel elegant and sexy? Look for silky tops or skirts that drape over your curves. Want to feel fun and flirty? A body hugging dress sure does look great under your favorite cropped, textured jacket. Python, fur, sequins, leather, lace – it's all fair game for Girls' Night Out. Because you'll most likely be walking from bar to club to bar again and dancing the night away, look for a luxe block heel or comfortable stiletto that won't have you limping by the end of the evening. (There's no shame in test walking around your apartment before going out, just to make sure the shoes are going to work.) And unlike the office party or dinner with the family, you can have your pick of the jewelry lot. Chandelier earrings never hurt anybody! A shimmering cat eye is the perfect finishing touch to whatever GNO has in store. Rooftop cocktails in Chelsea have never been more stylish.
About Tina Broccole
Tina Broccole is a NY Fashion Stylist, Influencer, and Radio Talk Show Host of "Fashion Friday with Tina."  She has been involved in the fashion industry for over 2 decades, first as stylist for a major retailer, then as an entrepreneur of her own styling business, Style by Tina, while adding radio show personality and fashion commentator to her resume. Catch her weekly radio show and podcast every Friday at 9:30am on 1490-WGCH radio.
Follow Tina
Website: Style by Tina
Blog: Wardrobe Envy
@wardrobe_envy on instagram
You may also be interested in:
Top 5 Date Night Spots in and around Greenwich, CT
Top 5 Family Vacations to Beat the Winter Blues
Ultimate Weekend Getaways from New York's Tri-State area
Follow us on Instagram, Facebook and subscribe to our Monthly Newsletter.